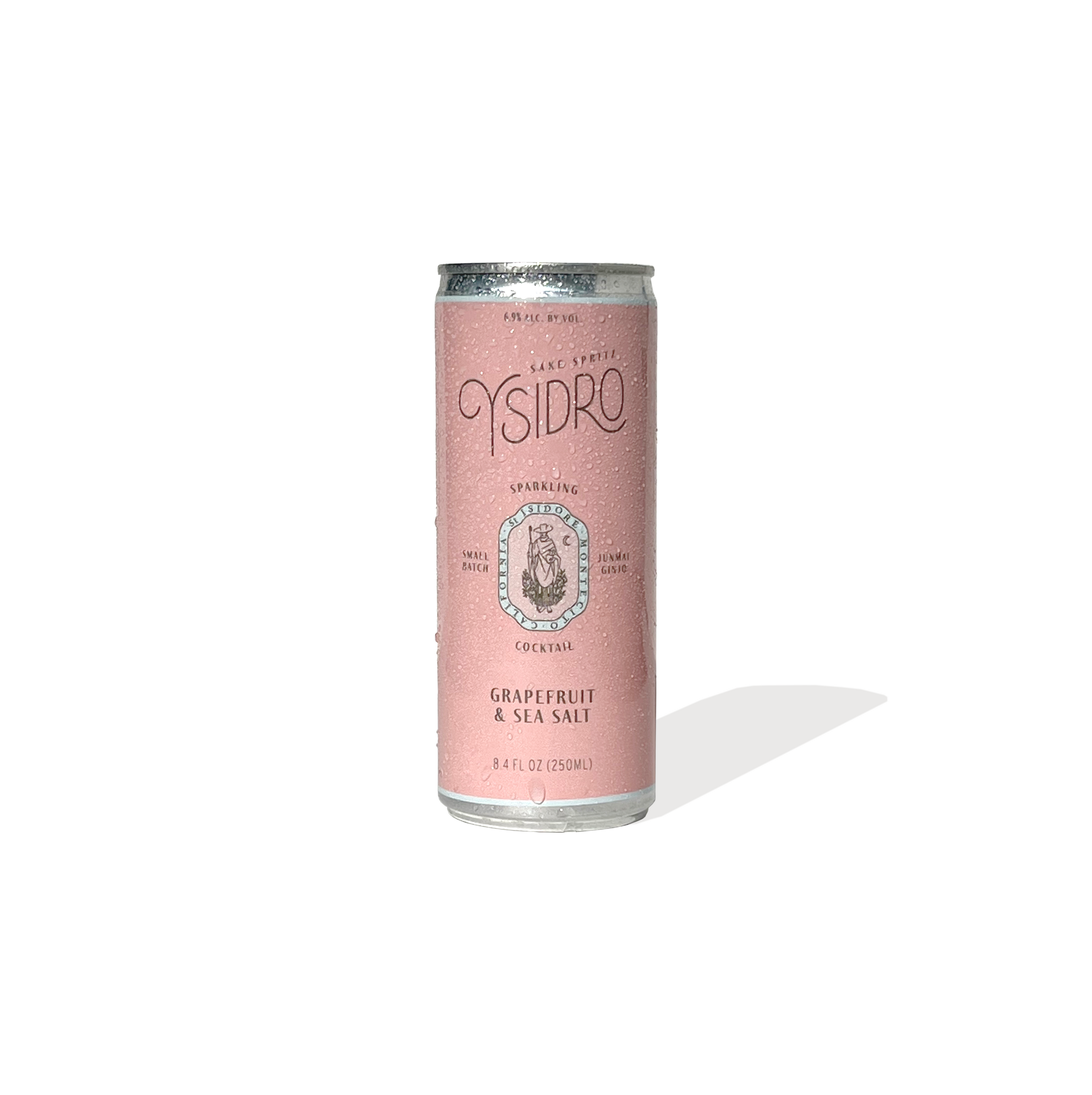 52 Reviews
Grapefruit & Sea Salt Sake Spritz
Description
Ingredients
FAQ
Shipping
FREE SHIPPING WHEN YOU SPEND OVER $100  
Ysidro is a sophisticated spritz made with super premium sake and real, organic citrus & sea salt. Transform the way you sip with a better alcohol that shows your good taste: 
Smooth, crisp and refreshing 
Organic grapefruit & sea salt 
Real ingredients for a bright & sophisticated experience 

No bitter, artificial aftertaste 
Sulfite Free
Gluten Free 
Vegan 
non-GMO
Delivered direct to your doorstep 
Elegant and flavorful super premium Junmai Ginjo sake forms the base of our spritz. A craft alcohol that's been around for thousands of years, sake has been said to tout wellness benefits that include: 
Collagen-producing amino acids 
Anti-inflammation
Improved sleep 
Low acidity 
Water, Sake, Organic Cane Sugar, Organic Grapefruit Juice Concentrate, Organic Flavor, Citric Acid, Sea Salt, Organic Fruit & Vegetable Juice, Carbon Dioxide
Vegan
Gluten Free
Sulfite Free
Non-GMO
Free, same-day delivery for local orders.
Grapefruit & Sea Salt Sake Spritz
Our customers are raving about Ysidro . . .
A better way to drink
Switch to saké
Collagen building, low acidity, rich with amino acids — sake is a clean, craft alcohol that's been around for centuries. Sake is the perfect base for our clean, sophisticated canned spritz.
Buy Now
"The perfect reminder to slow down, find balance, and enjoy the simple pleasures."